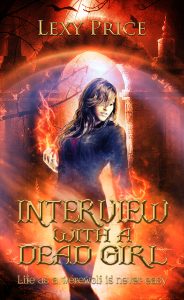 Interview with a Dead Girl
As a tough, capable and respected federal agent of the FBI, April Matthews sets out to prove that one of the most unusual cases of her career was not what it seemed. When the ghost of the victim, Natalie Meguire, asks for help she must overcome her fear of cemeteries and embrace the ability she was born with while keeping one step ahead of the vampire who got away with murder.
Look for it on Amazon US, Amazon UK, Apple, Barnes and Noble and Kobo, etc
Join my mailing list and get Interview with a Dead Girl for free and my future stories before they are released to the public. Maybe even a short story every now and then.